Skating on a frozen Lipno dam - frozen highway Frymburk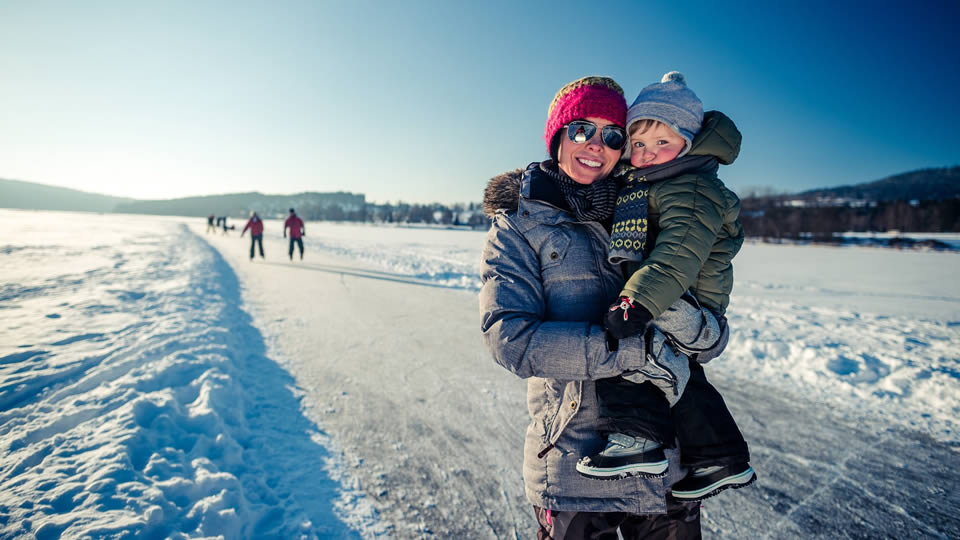 Skating on a frozen surface of the Lipno dam belongs to best favourite winter activities which attract thousand visitors from the whole Czech Republic or foreign countries. Lipno dam is our biggest water surface and it regularly freezes from December to March every year. As soon as the ice is thick enough for a save skating, the track between the towns Lipno nad Vltavou and Frymburk is maintained and it is counted among the best traces not only because of its length which is nearly 11 km. This skating trace can be called highway since the width is 6 - 8 metres and what is more, it is free of charge. Next to the entrance of this skating track in Lipno nad Vltavou there is a lending office Lipno Centrum which offers 70 pairs of ice skates for children, men or women including sharpening. On the trace there are stalls with refreshment such as hot drinks or grilled specialities. You can park your car free in the park place of Ski area Lipno in Lipno nad Vltavou. It is only 200 m from the skating track.
Skating on the frozen Lipno is a very unique attraction.
Here you can look at the skating trace and its entrances
Lending office for skates and its sharpening: