Rope amusement park for children and adults at Lipno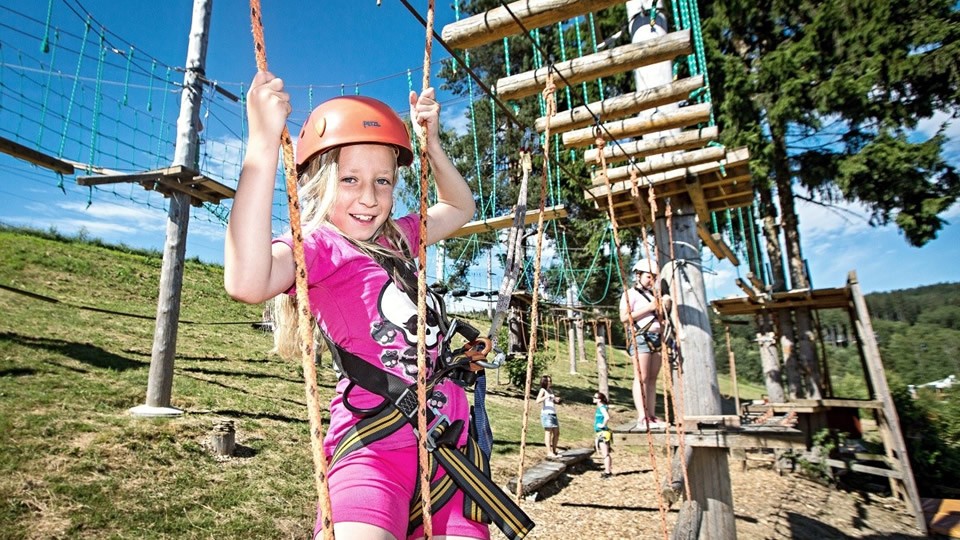 Adrenalin for the whole family only 100 m away from the apartments Lipno Lake Resort
The rope amusement park, which was built in a pleasant surroundings 100 m away from the apartments Lipno Lake Resort, is an ideal movement activity, nevertheless a little bit adrenaline one. It makes the summer holiday of families and groups at Lipno more varied.
There are several kinds of rope ways suitable for adults and children. Mainly the finishing descent on the "FLY pulley" over the pond surface is quite an experience for children and also adults.
The rope amusement park with a gorgeous view on Lipno offers more than 500 metres of rope adventure. The support of trained instructors, who are responsible for the safety of all visitors of the rope amusement park, is essential.