Compound fun spot Lipno – Sport, Relaxation, Mystique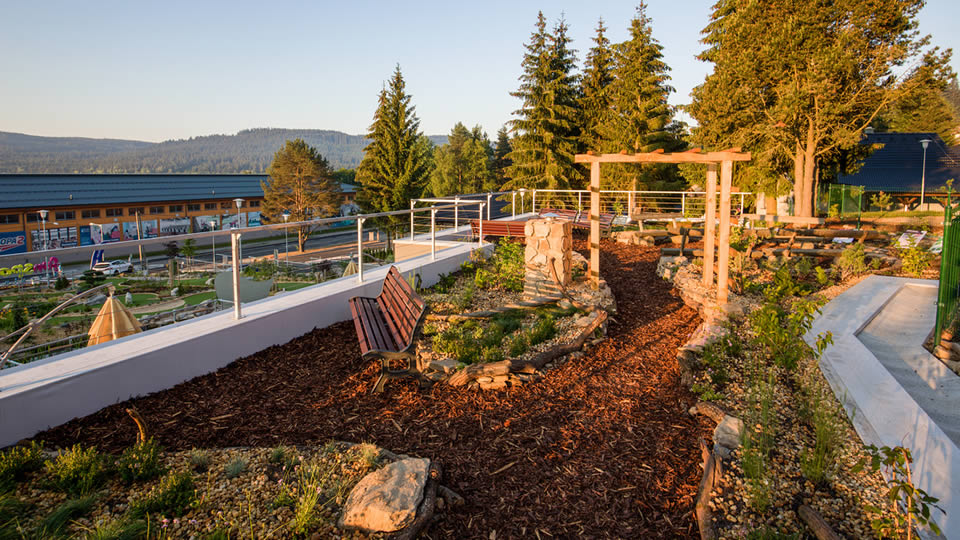 Adventure golf, a little botanical garden, underwater world, refreshment
If you support golf, there is an adventure golf course at Lipno, which consists of 18 holes spread out and set into a broken terrain.
Sport, relaxation, learning, mystique. This is the world of a new compound Fun Spot Lipno on the left lakeside in the settlement Kobylnice near Lipno nad Vltavou.
Visitors of all generations can play here adventure golf in captivating surroundings. The 18-hole adventure golf course is set into a terrain of a little botanical garden. Waterfalls and a system of exposition ponds of a water world are parts of the sports ground. Entertainment for the whole family guaranteed!
The whole golf course is lit in colour and therefore you can come for a play of golf also in the evening. The refreshment point is a part of the compound.
18 holes
Unique atmosphere
Illuminated course
Refreshments
Birthday parties available
Botanical garden
2 ornamental lakes
Entertainment for children and adults