Our signature - families with kids in the spotlight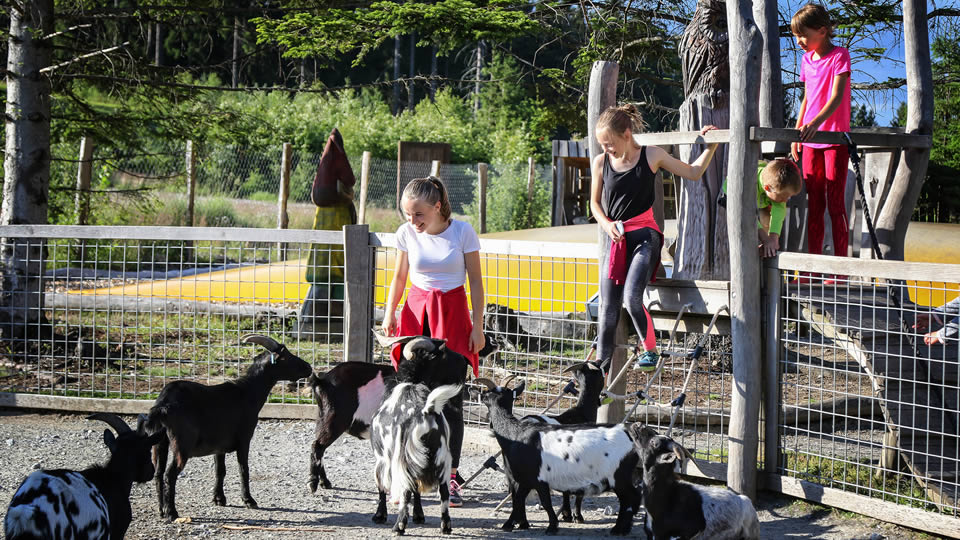 Summer or Spring and autumn holiday at Lipno
Spring, summer and autumn holiday at Lipno with accommodation in the luxurious apartments of Lipno Lake Resort offers an excellent combination of active holiday in beautiful nature with the comfort of family accommodation in Lipno nad Vltavou.
Swimming in our own swimming pools or in the aquapark in Lipno nad Vltavou, trips by bicycle or on inline skates provided by our own sports equipment rental along the Lake cycling path. The first treetop walkway in the Czech Republic, Lipno Forest Kingdom, 2 bobsleigh tracks, Bikepark Lipno, rope climbing centre, wellness or indoor sports centre to be appreciated in bad weather conditions – all this is to be found in the near vicinity of your apartment.
Forget about your usual worries and breathe in the fresh energy. Lipno Lake Resorts´ apartments with private saunas, gas fire places and south-facing terraces guarantee full comfort. Our fully equipped family apartments will become your ideal place to stay and will allow you to enjoy carefree trips of the surrounding attractions.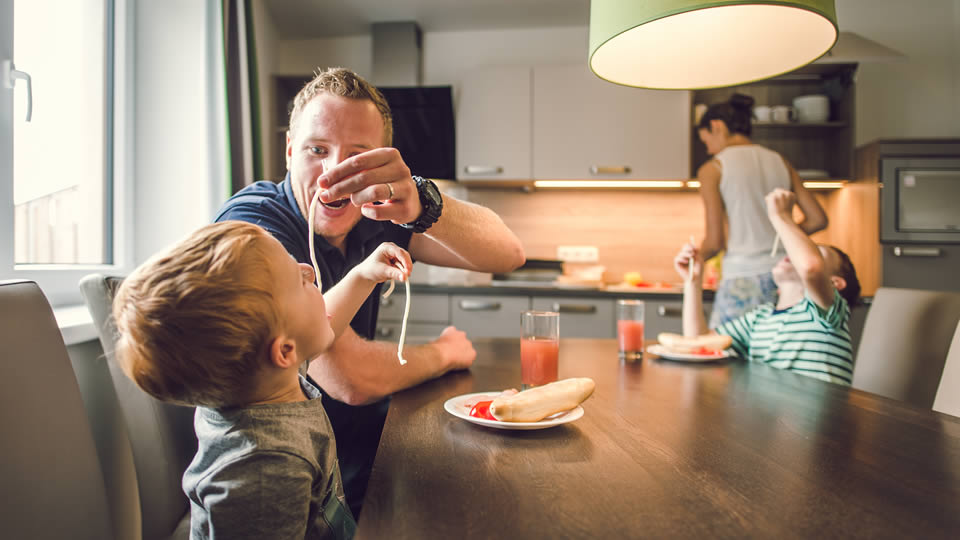 Special equipment for holiday with your children at Lipno
Lipno Lake Resort offers special equipment and services for the stays of families with children at Lipno and has been rated 3 smileys according to Kinderhotels´ European qualitative chain. The resort´s mascot, lake dwarf Witek, will make sure that your kids will feel right at home at the resort and will take away only the most positive experiences and memories.
Lake dwarf Witek makes sure that selected luxurious family-friendly apartments are equipped for full comfort and children´s safety. It is further possible to hire non-standard equipment at the reception at a cost noted on our pricelist.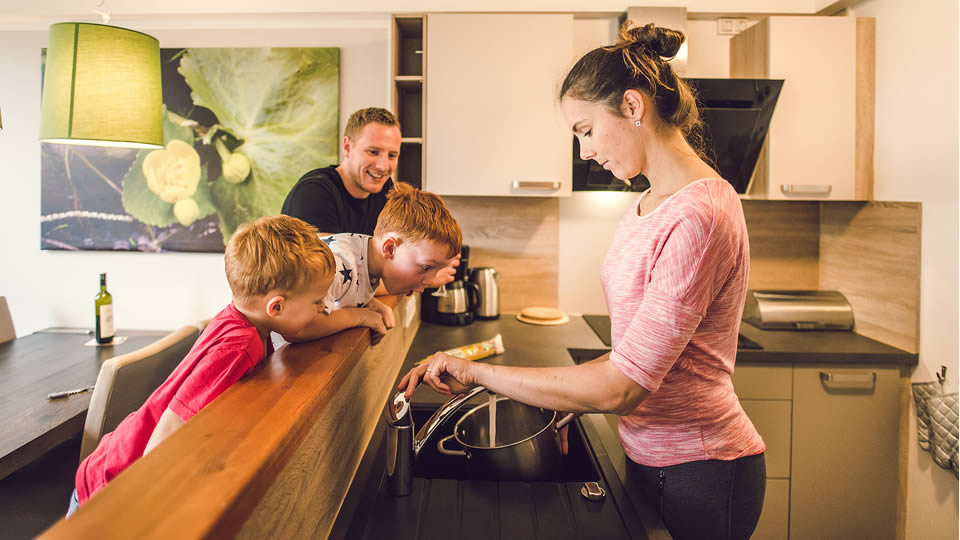 Our child-friendly apartments are equipped with:
Child cot beds and feeding chairs of adjustable height
Playpens, child table and two kiddies chairs
Cooker and electric socket safety protectors
Stair safety fences and secured windows
Children utensils – glasses, cups and cutlery
Bathroom steps
* Notify us when making your reservation. Accommodation in our equipped apartments suitable for children is for a fee.
Adrenaline experiences
Lipno offers a lot of adrenaline and relaxing activities.
Outdoor pools
It has its own outdoor heated swimming pool and a children's paddling pool with salt water.
Animation programmes
In the summer season there are animation programmes for children.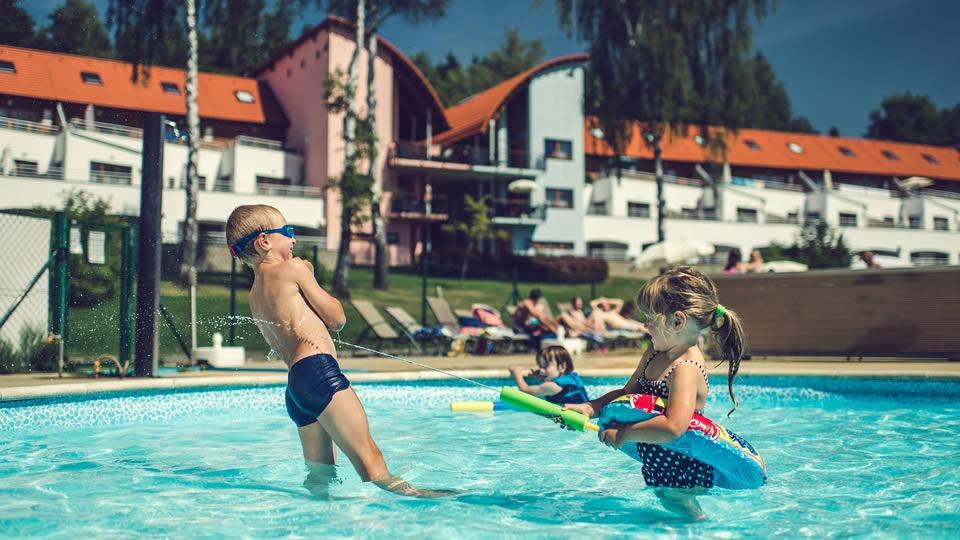 Our own outdoor salt water pool and kids´ wading pool
Resort´s newly reconstructed outdoor pools are making a big splash! Our guests´ wish is our command and we have filled our pools with salt water, as it is much more friendly to your and your kids´skin.
The pools are located in the park right below the apartments and their unlimited use for the resort´s guests is of course free of charge. Loungers and parasols are available free of charge also.
The pools are heated and are open from June to September. Pool-side kiosk will indulge you with many refreshments and soft cone ice-cream made of fresh fruit.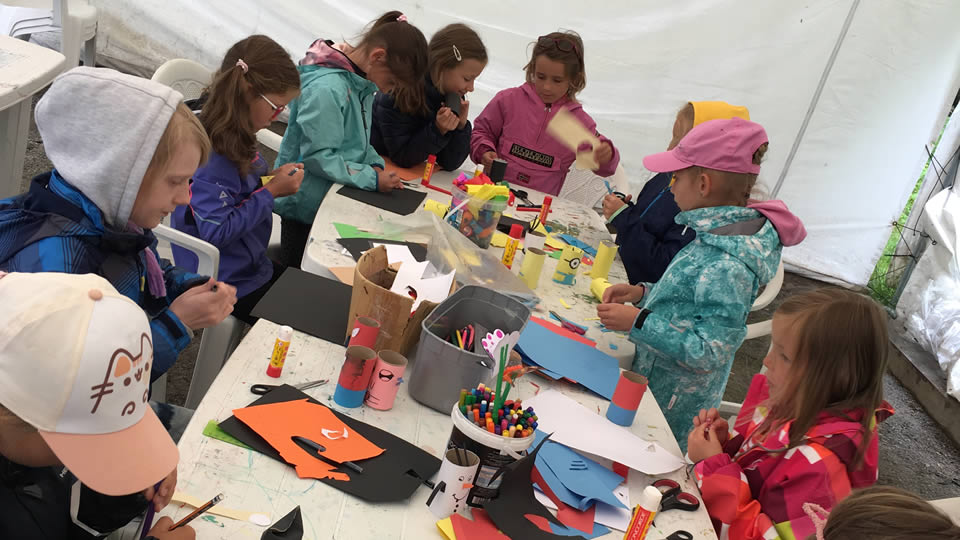 Animation programmes for kids at Lipno
A playful and fulfilling animation programme for the kids staying in our resort is prepared for each week during the summer holidays. Trained and experienced animators have heaps of games, competitions, skilful activities and other fun at their fingertips, which the whole family can enjoy. A half-day big family game of the dwarf Witek takes place once a week. All animation programmes are free of charge for our guests.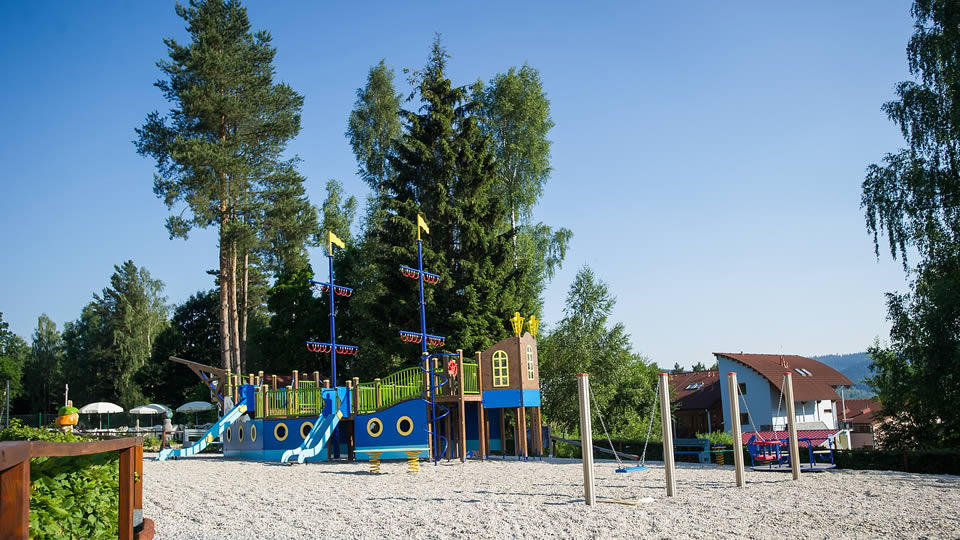 Facilities and attractions for kids in the Lipno Lake Resort
Large children´s playground, children´s corner, multi-purpose sports field, mini golf, sports equipment rental shop, bonfire place, laundromat.
The lake´s dwarf Witek has created a large kids´ playground full of various fun attractions, children´s corner with many toys, multipurpose AstroTurf sports field, sports equipment rental catering for children and a bonfire place for evening gatherings and sausage roasting fun. The resort also provides laundromat with a clothes drier.
Additional equipment available at reception
The reception staff can provide the following at your request – baby monitors, children´s toilette seat, thermometer, baby bath tub, additional child seats, playpens or cots.