Mainted cross-country skiing tracks between Lipno and Frymburk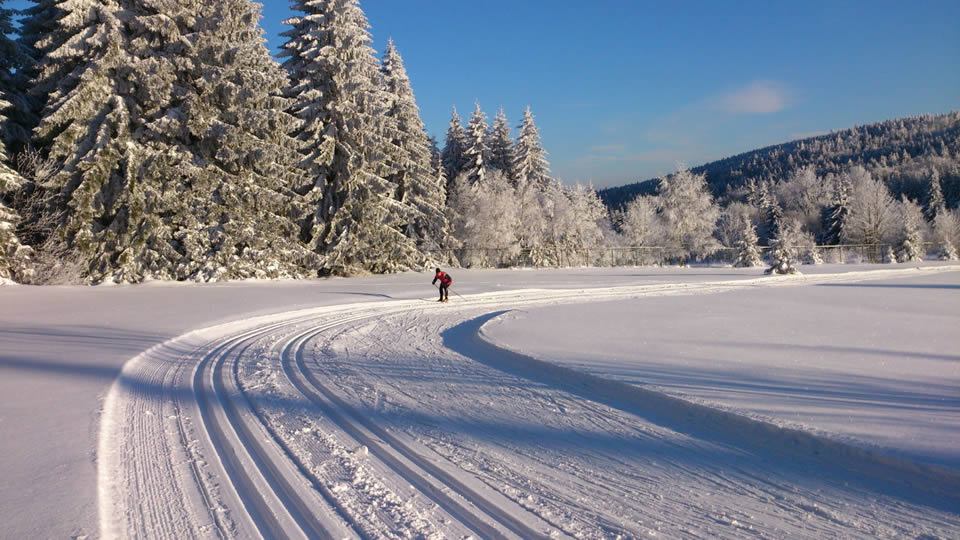 Cross-country skiing through the snowy wood, across meadows and pastures or on the frozen lake
A pleasing cross-country area with a total of 43 km of varied skiing tracks maintained by a snow cat and a snowmobile leading partly along the woody ridge between Frymburk and Lipno, partly across the meadows and pastures above Frymburk and surroundings of Svatonina Lhota and partly on the frozen and snow-covered lake Lipno. The tracks are maintained in the altitude 720 – 920 MASL.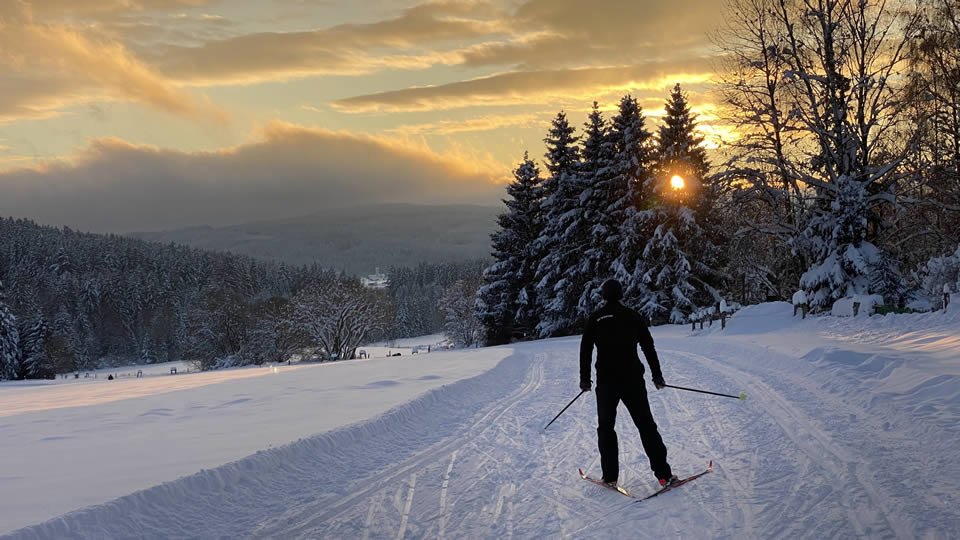 Departure stations and additional services
Ideal departure stations are located at the football pitch in Lipno nad Vltavou and in Frymburk, then right at the rental shops of Lipno Centrum in Marina Lipno and at the car park next to the Wellness Hotel Frymburk. You can rent cross-country skiing equipment or check and grease your own ski in the resort sports rental shop Lipno Centrum next to the reception.