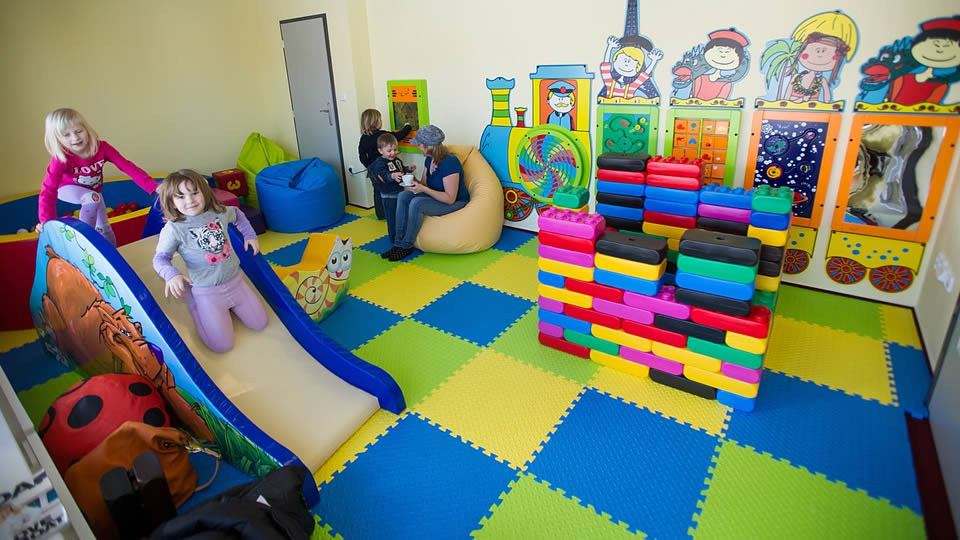 Join us and enjoy fun and games during your stay in Lipno Lake Resort!
The children's corner is suitable for children up to 2 years. There are a lot of toys and games in the playroom. The children's corner is situated in the building at the reception next to the entrance to the sports rental shop. It is heated, of course, so it can be used all year long, even in bad weather. A wide range of animation programmes, competitions and fun under the guidance of experienced instructors is available during the summer holidays for older children.
We specialize in accommodating families with children and therefore the fact that even our youngest guest have a great holiday matters.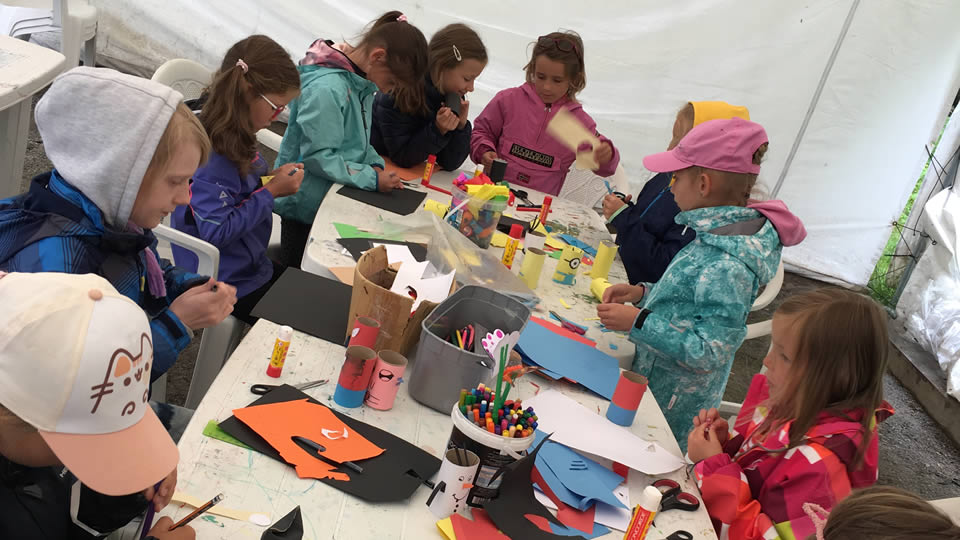 The animation programmes do not only mean to entertain children, but they are also means of developing their skills, abilities, creativity, teaching them to interact with other children, accept different cultures and develop their language skills via the contact with children from abroad. There are animation programmes for children of all age categories in Lipno Lake Resort every weekday. You will have fun with creative, sporting or relaxing activities. Let's go and enjoy fun and games during your stay in Lipno Lake Resort!
Animation program
9:00 - 9:30

animation tent

9:30 - 10:45

animation tent

11:00 - 12:00

animation tent

14:00 - 15:00

animation tent

15:00 - 16:30

by court

19:00 - 22:00

Monday

Searching for clues
Creating a birthday card
Minigolf


by minigolf place

Ping pong


by court

Football
Campfire


by campfire* 19:30 – 22:00

Tuesday

Morning stretching
Creating paper animals
Frisbee
Arrow game
Goals collecting


animation tent

Film night


animation tent 20:00 - 22:00

Wednesday

Yoga for kids
Creating origami
Board games
Creating stickers
Water Pong


animation tent

Olympic games


animation tent 17:00-19:00

Thursday

Obstacle Course
Creating lampions


**own jar

Creating fairytale characters
Stretch yoga
(not only) for kids
Scavenger Hunt


animation tent

Lampion parade


meeting at the reception 20:30

Friday

Morning sports
Making masks
Croquet
Creating moving objects
Floorball


by court

Carnival and party


by swimming pool
In case of bad weather, a replacement program will be provided in the animation tent. *Possibility to buy a sausage ("špekáček") at the time of the event (Please inform us in advance about the number of pieces). ** For creating the lampions, please bring your OWN compote or purée jar.
All activities are dedicated to children from 5 years old. For younger guests, there is a possibility to attend the activities accompanied by their parents. Animators do not take responsibility for your children. Allowing the child to participate in the animation programme means that the child's legal representative agrees with the fact that some photographs are going to be taken during the animation day and that these photographs can be used for the marketing purposes and can be published on the social networks of Lipno Lake Resort.