Cycleway and In-line way Lipno - Frymburk - Predni Vyton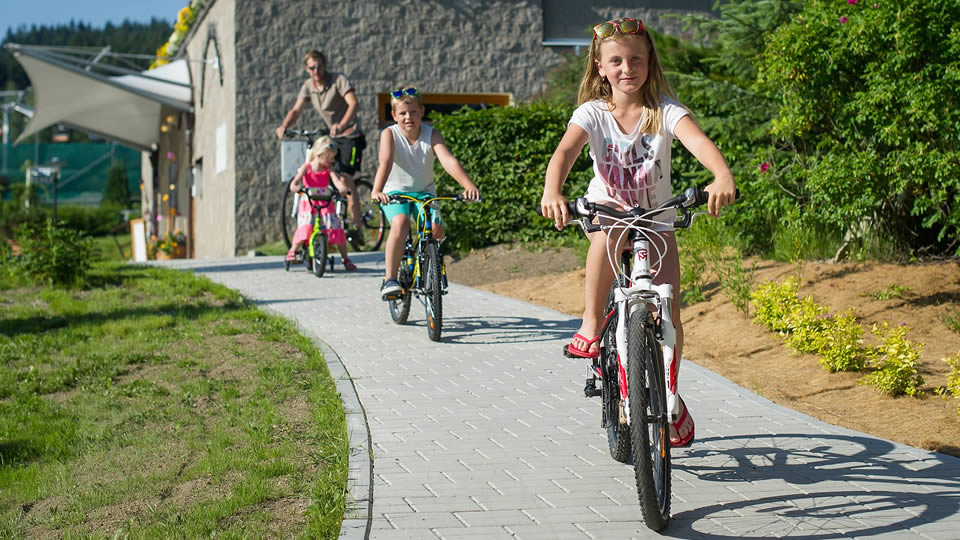 Along both lakesides on a bike or skates
The cycleway of the lake Lipno – Frymburk – Predni Vyton leads along the lake right under your apartments. The cycleway Lipno is completely covered with quality smooth tarmac and therefore it is suitable not only for cyclists, but also for the in-line skaters. The way follows the lakesides, so it is flat in its profile, full of romantic nooks and views on the lake Lipno. The way is lit along its part Lipno – Frymburk in the evening.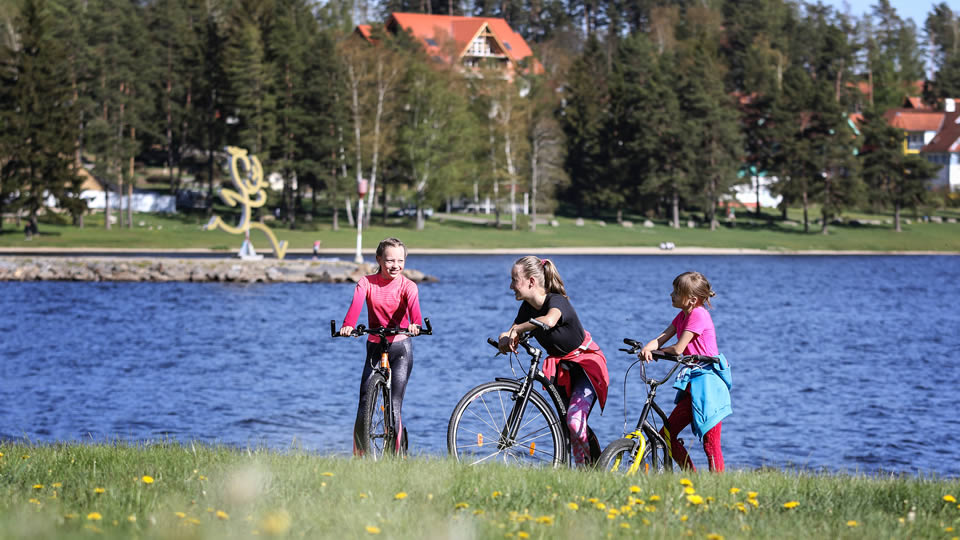 Easy route for families with children
The cycleway of the lake at Lipno is suitable for families with children, there is no road traffic along the stretch Frymburk – Lipno (dam) – Predni Vyton. You can make a circular tour if you go on to Frydava from Predni Vyton along a road with minimal road traffic and then sail across the lake to Frymburk by the ferry. The current price list and timetable can be found here. This almost makes a distance of the half marathon – 21 km, which is run and skated on this way traditionally. There are lots of possibilities for refreshment or for a break with children at playgrounds or for a swim in one of the nice coves that you will pass.
You will ride across the Lipno dam with the hydroelectric power station and information office, stop at the Lipno mermaid or at the little mill with vodyanoys.
You can rent bicycles, baby trailers, in-line skates, scooters and other equipment in the resort sports rental shop Lipno Centrum.